Your max bid is considered extremely confidential. Neither the seller nor other buyers have visibility to your max bid. Additionally, Mazree representatives do not have access to view your max bid. Only a couple of individuals within Mazree have access to view those details, but they are only ever accessed if there is an issue that needs to be resolved. Mazree does not view or use your max bid information as a method to increase prices on items being sold.
If two users placed the same max bid, the highest bidder will be the user that placed that max bid first.
If you place a bid and someone else has a higher max bid you'll see a message on the screen informing you that another user has a higher max bid. You'll need to place a higher bid to become the highest bidder.
Yes, most of the messages stay on the screen for about 10 seconds. You can also click on the message to clear it from the screen.
Watch this training video to learn how to navigate and get started with our Smart Auctions module.
Once you make your payment, Mazree will e-mail you with instructions on who to contact to coordinate your pickup of the item.
Please contact us with information about your company and the products/equipment you would like to auction on our site. You can contact us at info@mazree.com.
Mazree will collect payment on behalf of the seller. Mazree will provide you with an invoice for your winning bid amount plus Mazree's buyer premium (8% of the winning bid amount).
Yes. The auction will automatically extended 1 minutes if there is a bid in the final minute. This process will continue until there are no more bids in the final minute.
This Auction site is reserved for companies that would like to sell their used equipment, furniture, or surplus.
The users that you invite to your Collaboration Room will have access to it. In addition, if you are the Room Admin your Company Administrator will have access to view your Collaboration Room.
To create a Collaboration Room, hover over "Rooms" in the header and click on "My Rooms". Then click on the "Create a Room" button in the left column. All you need to do is give your room a name and a description and click "Save". Your room is now created! Watch the video below to learn more.
Collaboration Rooms are virtual rooms for individuals from multiple companies to live chat, store documents and track interactions in a secure environment.
Click on your profile picture in the top right corner. Then click on "Company Settings." Now click on the "+" button within User Management. Type in the user's name and e-mail address and Mazree will send them an invitation to join your company profile on Mazree.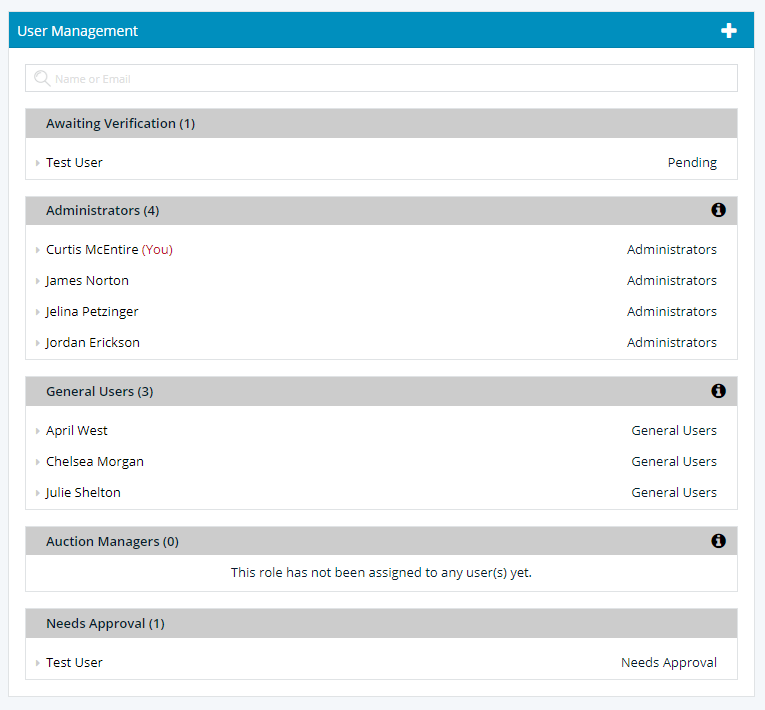 If you need to change your company administrator because they are no longer with the company or for some other reason, please contact us either through the Contact Us page in the header or at support@mazree.com. We can help you change the Company Administrator to the appropriate individual.
Mazree submits a sitemap for the web crawlers to pick up. However, this does not guarantee that the search engines will index your profile page. It is very helpful if you link to your public profile page from other sites (your website, Facebook, LinkedIn, blogs, etc.). Just contact us and we can provide you with your public profile link and Mazree icons that you can utilize on your other site.
After logging in, click on the magnifying glass in the search box and then click on the companies tab. This will show you search results for all of the companies on Mazree. You can sort the company list of filter the list by industry, location, company size, products and services, and more.
Log in to Mazree and click on "Connections" in the header then: 1. Click on "Favorite Contacts" 2. In the right column find the "Export Favorite Contacts" widget. 3. Click on "Export" Your file will be downloaded automatically. Save the file and then use it to import into Outlook or another program.
Mazree offers users the ability to create "Company Groups" and "My Groups". Company Groups are custom groupings of your connections that are available to any of your employees on Mazree. My Groups can be created by individual users and are specific only to them. You can post content to any of these groups and filter your home feed to show only posts from your specific groups.
When you click on the name or logo of the company the company's "Porch" will appear. The "Porch" shows you common activities that you can do with this company, including sending them a connection request. Note: Company Administrators can control whether or not you have access to send connection requests.
Yes. You can control the e-mail notifications that you receive within your My Settings page on Mazree.
This training video will help you navigate the basics of Mazree's site.
You can always deactivate your account by going to "Accounts" in "My Settings." There you will see a button to Deactivate your Account. Your account will still exist but be hidden from the rest of the network. You will be able to re-activate your account when you log in again and answer some basic questions. If you would like your account permanently deleted please send us an e-mail to info@mazree.com.
Having trouble navigating around the site? Just click on a company's logo or name to open up their "Porch." The "Porch" shows you common activities that you can do with this company, like sending a message, viewing their profile, or sending a connection request. P.S. Users have a Porch too! Just click on a user's name or picture and their Porch will appear. Send users a message, view their profile, or add them as a Favorite Contact!
Do you need to update your profile picture? Follow these simple steps: 1) Go to your User Settings page by clicking on the profile icon in the top right corner of the page. 2) Click on the Edit Pencil within the Profile Picture box. 3) Upload your profile picture. You can drag your picture around within the thumbnail or click on "Scale to Fit". Do what makes your profile look best!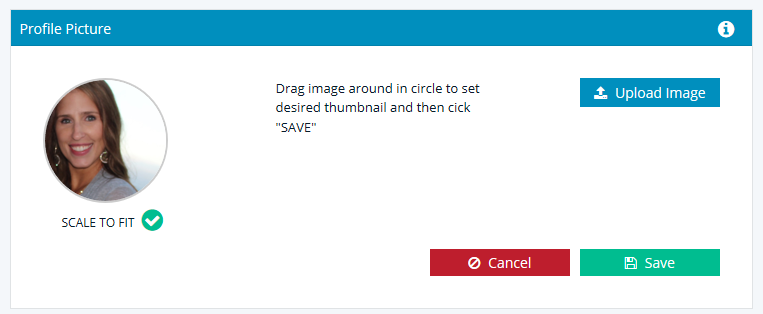 Mazree is built for companies that have interactions with other companies, whether you buy from companies, sell to companies, or support other companies. Some of the primary job functions for users on Mazree include – procurement, supply chain, sales, marketing, and more.
Yes. We wanted to make sure that everyone can continue to utilize Mazree for free. You can continue to do that with a Free Account. With a Basic Account you can have access to the entire Mazree network for free. However, Basic Accounts do have limited functionality depending on the module.
Mazree is a software platform with modules designed to provide value for both business-to-business buyers and sellers.
A receipt for your Premium Account Subscription can be found in Company Settings. Click on the Account Summary button in the left column. There you will find all of your statements and payments made. Click on the applicable Payment hyperlink to open and view your receipt.
If you need to cancel a Premium Account, please contact us at support@mazree.com. We can take care of that for you.
With a Premium Account your company can have an unlimited number of users, request to be considered for Bid Calendar projects, send Messages to both companies and users, create Collaboration Rooms, add Products & Services to your company profile, create Company Notes, and be able to publish and respond to Bid Requests on Mazree. A Premium Account costs only $25 per month. You also have the option to purchase an annual subscription for your company for only $285 per year (a 5% discount).
Only the company that created the Bid Request will be able to view your response. Your response will not be viewable by anyone else.
You will receive a notification in Mazree about the request and will be able to respond to the request within Mazree.
A Bid Request is a simple way to request pricing and information from other companies. You can customize a Bid Request to ask exactly what you need to. Once responses are received you can analyze all of the responses in the Analyzer.
If your company was already registered on Mazree you'll have to wait for your Mazree Company Administrator to grant you access rights to use Mazree. The Company Administrator will be notified via e-mail that you are requesting access.
Anyone authorized to act on behalf of their company can register on Mazree. The registration process requires that you certify that you are authorized to create your company profile.
When you type your company name in the registration form on the Sign Up page, Mazree will search to find if your company has already registered. As you type, you will see a list of companies already registered on Mazree. If you see your company, select it in the drop down list. If you do not see your company, the registration steps will prompt you to register your company.
No personal identification information (names, e-mails, etc.) will be shared or sold to others. We hate spam too.
The security of your login credentials is very important to Mazree. All passwords must be at least 7 characters with at least 1 number and 1 letter. All logins and passwords are encrypted by Mazree and are not shared by Mazree to anyone.
Security Roles are control employee permissions and access on Mazree. Your Company Administrator(s) will have the ability to change your Security Role.
An Employee Access Request is an employee of your company requesting permission to be listed on the company profile and to act on behalf of the company on Mazree. You can control each user's rights through Security Roles.
Yes. Mazree's functionality will not be available to users that are not approved for use with a specific company.